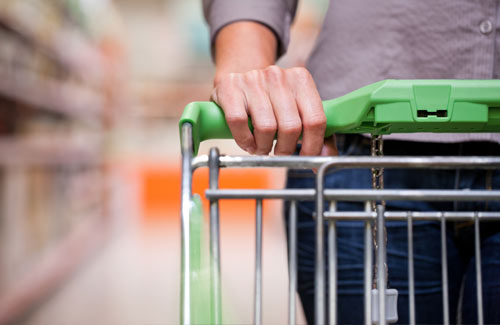 Highly experienced evaluators pose as your customers and complete customized surveys and inspections for each area of interest.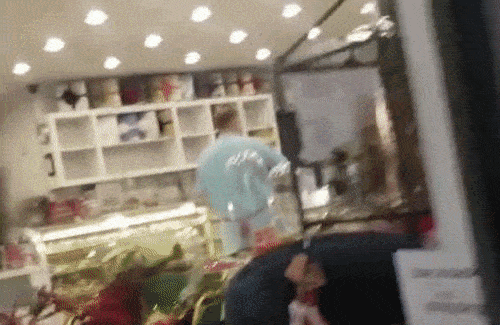 Undercover body worn cameras allow you to experience exactly what happens between your employees and customers.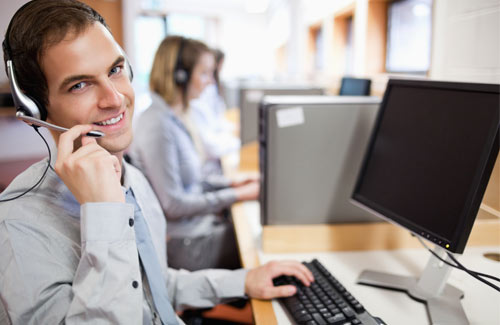 Phone training solutions are fully customized to fit your unique environment and are proven to deliver results.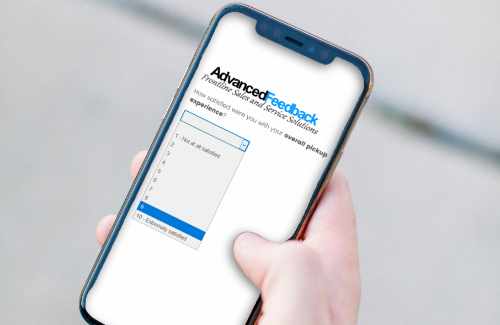 Friendly professional follow up helps you to show appreciation, build customer loyalty, and obtain unbiased feedback.
Phone training solutions are fully customized to fit your unique environment and are proven to deliver results.
Identify product or personnel issues while systematizing performance reviews and keeping your staff on their toes!
Our highly experienced onsite mystery shopping evaluators pose as your customers and complete customized surveys for each area of interest. Comprehensive reports summarizing and evaluating all aspects of the services received, right at your fingertips.
How do onsite mystery shopping evaluation services work?
Advanced Feedback will provide your organization with a secret shopper program for any industry and any situation. The service provided by Advanced Feedback will be customizable to meet your organization's current needs and may be revised any time in the future if those needs should change.
Each onsite mystery shopping evaluation will include the responses to agreed survey criteria and scoring, comments of the employee interactions, property, general observations, and any supporting photographs and/or video recordings if applicable. All phone evaluations include a full audio recording including the number of rings and a report detailing the survey responses with scores, and any comments. Phone evaluations include a coach's review and recommendations for effective sales and service communication. To the extent possible, onsite surveys will also attempt to capture and evaluate customer service and sales communication skills.
Once your secret shopping report has been reviewed by your account manager, they are distributed via e-mail; paper copies are also available upon request. Videos mystery shops will be distributed via a flash drive, or we can host streaming feeds of your videos on our secure and password protected website. If your business chooses to stream the videos online (very convenient for meetings and showing other restaurant locations) we will provide a secure log-in and private page dedicated to your viewing purposes only.
Keep in mind that our services are completely customizable to your needs and the aforementioned can be changed to suit your interests at any time.
Undercover Video Evaluations
You get what you inspect, not what you expect! See more with video evaluation services.
One of our services that is currently leading the industry in customer service excellence, is video mystery shopping. Professional video evaluators provide you with the tools and technology to see exactly what is happening between your employees and your customers. Our services not only provide insight into the experience of a customer, but actual, objective evaluation of your team's selling skills. Concealed cameras film the entire presentation from greeting to closing.
How do our video mystery shopper evaluation services work?
Professional Video Specialists. There is no substitute for training and experience when it comes to video evaluations, especially undercover video. We will use only police grade cameras, microphone and DVR. We continue to learn and use the best practices for camera placement, orientation and audio pickup. Our undercover video mystery shopping evaluators have completed the top certification available in the US for this line of work "Advanced Undercover Video Specialist".
Video & Analysis. The video specialist will document key identifiers on camera and provide a brief general assessment of the encounter. Each encounter will comprise a unique video file, typically between 300 MB to 1 GB depending on the length of the visit. If we are attempting two customer encounters in one visit, we will attempt to stop the recording and start a new one, which will yield two files per store. However, sometimes it is necessary to keep the camera rolling as the customer is invited from service directly to sales.
Total quality and care with every call! Our phone training solves your customer service crisis.
Advanced Feedback specializes in large volume telephone mystery shopping evaluations. We encourage you to take advantage of our professional call staff and large volume call center.
An appointment or a sale often begins with a phone call, which makes employee phone skills a critical part of service and sales training. With our Phone Training program we use highly trained professional evaluators to call and inquire about products or services to test, monitor, train and reinforce front line employees. Recorded calls and performance results are delivered immediately for actionable feedback, and monthly for trend monitoring. Our service call center is the authority in total quality and care.
Our phone training solutions are fully customized to fit your unique environment and are proven to deliver results.
Empower your staff through proper customer service and sales phone training techniques. Our large volume call center is at your disposal. We can craft any customer service issue or complaint conceivable, and will work with your staff to build confidence and maximize customer satisfaction.
Our programs stimulate solutions-based thinking while creating genuine connections with customers.
Effective phone training solutions provide your staff the tools needed to diffuse customer complaints and capitalize on sales opportunities.
Friendly professional follow up helps you to show appreciation, build customer loyalty, and obtain unbiased feedback.
Many managers spend a significant amount of their efforts concentrating on operational efficiency, making it difficult to maintain customer relations. In today's competitive marketplace, however, customer relationships are an essential part of any business. Our Telephone Follow Up service enables you to obtain valuable feedback from customers, while also letting them know that you appreciate their business.
Quantitative Research Services
There are basically four common methods used to conduct primary surveys for market research or public opinion polls. These are Telephone, Paper, Web-based, and Mail surveys. Personal interviews and group discussions may also provide quantitative incite, but are better suited for in-depth qualitative research.
Upon reviewing your research objectives and project scope, Advanced Feedback can help you determine the most effective overall approach. Due to the advantages of reduced bias, higher response rate, and short turnaround time the telephone-based surveys are often most efficient and effective. Telephone surveys also allow for interactive research and some degree of qualitative measure.
Qualitative Research Services
Relying on our experience of customer satisfaction evaluations, employee audits and business evaluations, Advanced Feedback is a natural for your qualitative research needs. Focus groups or small discussion groups are often vital to probe issues that are difficult or impossible to obtain through surveys. These groups will provide an in-depth understanding of consumer acceptance or rejection for product/service evaluation, or uncover core beliefs and opinions that drive successful political positions. While a single group may not necessarily project a broader audience, Advanced Feedback can help you define multiple groups of constituents from which projections are possible.
As with all of our Customer Relationship Marketing Programs, your Advanced Feedback account manager will work closely with you to customize your survey or discussion group, during the initial program launch and to meet your ever-evolving requirements. Following the survey or focus group meetings, we will carefully compile and analyze the data for relevant trends and conclusions, and provide a professional report with informative data presentation and an executive summary.
Once your product or service is fielded, Advanced Feedback recommends one of our customer follow-up programs for continued market feedback, customer satisfaction, customer loyalty and referral-based sales. 
What we can do for you:
Generate High Quality Leads: Show you specific ways to generate high-quality leads for your business – quickly, easily, inexpensively and methodically – using tested direct-response methods. 
Save You Time, Money, Headaches: Forget big ads, expensive mailings, costly artwork, and other high-priced "fluff" that can make marketing a nightmare for the small business. 
Make Your Business More Nimble: From sales letters to customer care follow-up calls to simple flyers for your sales team, you get the marketing support you need… when YOU need it – without "breaking the bank".
Add Service and Value For Your Customers: Love your customers and they will love you back. We can help you "cultivate" key segments of your customer and prospect base with niche spearhead projects that add value for your customers and make you outshine the competition. 
Simple Brochures, Flyers, Fact Sheets:
This program provides simple, low-cost direct response ad-ons that can make an existing follow-up package pull even better. 
EXAMPLE: The most graphically gorgeous and clever sales literature will fail… unless it appeals to VALID NEEDS of the customer. A simple flyer – black & white – addressing these issues can make a significant difference in the results you get from the dollars you spend.
Postcards
Nothing drives business like a postcard promotion. Over 76% of postcards are read immediately. They are a fast, easy and cost-effective way to generate leads and reach your target audience regularly. This program is fully customizable, ranging from a simple black-and-white mailing to a full color promotion. We'll write the copy, produce the cards and get them mailed. 
Sales and Marketing Intelligence:
Gathering competitive intelligence for the purpose of improving an organization's sales and marketing efficiency and gaining a competitive advantage.
A business needs to monitor its competition and its network. Using phone and on-site evaluation surveys, Advanced Feedback helps you keep tabs on your competitors, referral base, and other business agreements.
Competitive Intelligence:
Competitive Intelligence needs to be a continuous process by which management assesses the service and pricing of its current and potential competitors in maintaining or developing a competitive advantage. Advanced Feedback evaluators call or visit your competitors, posing as current or prospective customers inquiring about sales and services. Results are summarized in scheduled reports with special attention given to differentiating qualities and/or shortcomings. The knowledge gained from this process can help strategic-minded organizations with the difficult management of price, marketing, and advertising. Likewise the planning and appraisals associated with mergers, acquisitions, and business sales needs to include an accurate and unbiased survey of the competitors' services.
Referrals Advantage:
Advanced Feedback can help you squeeze a competitive advantage from your existing business ties by continuously testing your referral and supplier agreements. Our shoppers will call or visit your normal, or would-be sources, posing as current or prospective customers, testing to see if your referral is forthcoming or letting you know who your referral competition is and why. You will receive a complete summary of actual call data plus targeted analysis and trend monitoring in every Advanced Feedback report.
As with all of our Customer Relationship Marketing Programs, your Advanced Feedback account manager will work closely with you to customize your competition and referral surveys, during the initial program launch and to meet your ever-evolving requirements.
For a sustained competitive advantage, make Advanced Feedback your next strategic move. 
Advanced Feedback is your complete frontline sales, service and safety solution!
Frontline Safety Audits, Loss Prevention Monitoring, Competitive Research, Business Referral Research, Employee Satisfaction Surveys, Lost Business Analysis, Online Satisfaction Surveys, and Scheduling Services. 
If there is something you don't see listed, chances are we have experience with over 25 years of market research.
Enhance brand recognition and strengthen your reputation with positive online reviews.
Take part in this revolutionary customer service overhaul.
Video Shopping | Phone Shopping | Brand Compliance Audits | Mystery Shopping | Customer Satisfaction Surveys | Performance Analysis, etc.
Request a quote today.

The leading mystery shopping company in the United States, Canada and Mexico since 1991, with over 2 million business evaluations. We offer completely customized mystery shopping services that connect your vision of success to the complete satisfaction of your customers.
7940 Silverton Suite 211
San Diego, CA 92126
(858) 566-1287
© 2020 AdvancedFeedback | All rights reserved