Attention: COVID-19 Mystery Shopping!
One of the ways Advanced Feedback can help respond to the COVID-19 outbreak is to help our clients implement measures to ensure the protection of their employees, consumers, and their operation.
Advanced Feedback is an experienced and professional mystery shopping company with the resources and connections in every community to have qualified undercover evaluators at your location(s) within hours of your request. We will completely customize a frontline mystery shopping solution to ensure you are doing everything you can to protect your employees and customers during this COVID-19 pandemic.
Our shoppers are on standby,
ready to confirm frontline
safety.
Customized frontline inspections…
Social distance requirements delineated and adhered to
Staff wearing masks at all times
Guest mask enforcement if applicable
Curbside options available if applicable
Online services expanded to minimize interactions
Efforts made to protect most vulnerable guests (senior hours posted)
Provision of hand sanitizer at touch points
Provision of disinfectants at appropriate points
High volume interaction points protected with physical barrier
In-store cleaning protocols visibly in-place
Staff and guest temperature monitoring if applicable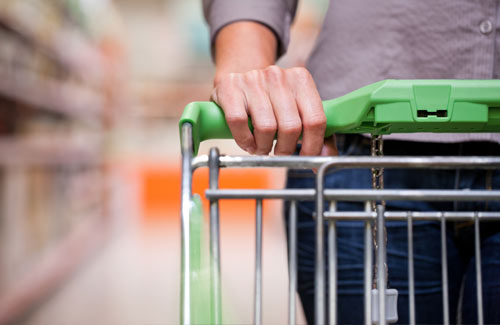 Highly experienced shoppers pose as your customers and complete customized surveys and inspections for each area of interest.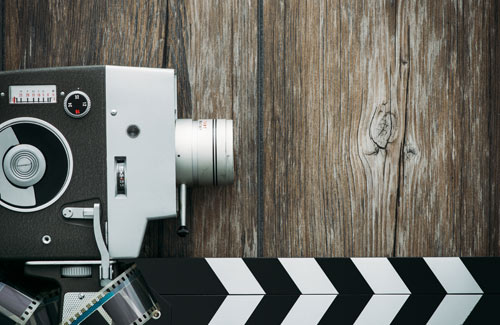 Undercover cameras allow you to see exactly what happens between your employees and your customers.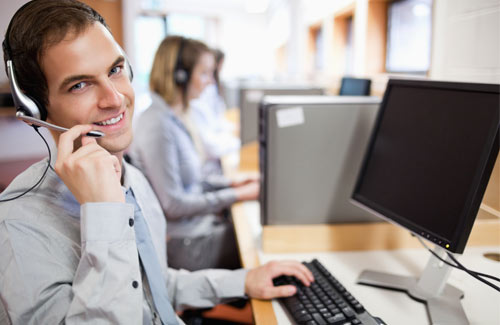 Phone training solutions are fully customized to fit your unique environment and are proven to deliver results.
Identify product or personnel issues while systematizing performance reviews and keeping your staff on their toes!
Our highly experienced onsite mystery shoppers pose as your customers and complete customized surveys for each area of interest. Comprehensive reports summarizing and evaluating all aspects of the services received, right at your fingertips.
How do onsite mystery shopper services work?
Advanced Feedback will provide your organization a secret shopper program for any industry and any situation. The service provided by Advanced Feedback will be customizable to meet your organization's current needs and may be revised any time in the future if those needs should change.
Each onsite mystery shopper evaluation will include the responses to agreed survey criteria and scoring, secret shopper comments of the employee interactions, property, general observations, and any supporting photographs and/or video recordings if applicable. All secret phone shops include a full audio recording including the number of rings and a report detailing the survey responses with scores, and any secret shopper comments. Phone evaluations include a coach's review and recommendations for effective sales and service communication. To the extent possible, onsite surveys will also attempt to capture and evaluate customer service and sales communication skills.
Once secret shopper reports have been reviewed by your account manager, they are distributed via e-mail; paper copies are also available upon request. Video secret shops will be distributed via a flash drive, or we can host streaming feeds of your videos on our secure and password protected website. If your business chooses to stream the videos online (very convenient for meetings and showing other restaurant locations) we will provide a secure log-in and private page dedicated to your viewing purposes only.
Keep in mind that our services are completely customizable to your needs and the aforementioned can be changed to suit your interests at any time.
You get what you inspect, not what you expect! See more with video mystery shopper services.
One of our services that is currently leading the industry in customer service excellence, is video mystery shopping. Our professional video mystery shoppers provide you with the tools and technology to see exactly what is happening between your employees and your customers. Our services not only provide insight into the experience of a customer, but actual, objective evaluation of your team's selling skills. Concealed cameras film the entire presentation from greeting to closing.
How do our video mystery shopper services work?
Professional Video Specialists. There is no substitute for training and experience when it comes to video mystery shopping, especially undercover video. We will use only police grade cameras, microphone and DVR. We continue to learn and use the best practices for camera placement, orientation and audio pickup. Our video mystery video shoppers have completed the top certification available in the US for this line of work "Advanced Undercover Video Specialist".
Video & Analysis. The video shopper will document key identifiers on camera and provide a brief general assessment of the encounter. Each encounter will comprise a unique video file, typically between 300 MB to 1 GB depending on the length of the visit. If we are attempting two customer encounters in one visit, we will attempt to stop the recording and start a new one, which will yield two files per store. However, sometimes it is necessary to keep the camera rolling as the customer is invited from service directly to sales.
Total quality and care with every call! Our phone training solves your customer service crisis.
Advanced Feedback specializes in large volume phone shops. We encourage you to take advantage of our professional call staff and large volume call center.
An appointment or a sale often begins with a phone call, which makes employee phone skills a critical part of service and sales training. With our Phone Shop program we use highly trained shoppers to call and inquire about products or services to test, monitor, train and reinforce front line employees. Recorded calls and performance results are delivered immediately for actionable feedback, and monthly for trend monitoring. Our service call center is the authority in total quality and care.
Our phone training solutions are fully customized to fit your unique environment and are proven to deliver results.
Empower your staff through proper customer service and sales phone training techniques. Our large volume mystery shopper call center is at your disposal. We can craft any customer service issue or complaint conceivable, and will work with your staff to build confidence and maximize customer satisfaction.
Our programs stimulate solutions-based thinking while creating genuine connections with customers.
Effective phone training solutions provide your staff the tools needed to diffuse customer complaints and capitalize on sales opportunities.
Friendly professional follow up helps you to show appreciation, build customer loyalty, and obtain unbiased feedback.
Many managers spend a significant amount of their efforts concentrating on operational efficiency, making it difficult to maintain customer relations. In today's competitive marketplace, however, customer relationships are an essential part of any business. Our Telephone Follow Up service enables you to obtain valuable feedback from customers, while also letting them know that you appreciate their business.
Advanced Feedback is your complete frontline sales, service and safety solution!
Frontline Safety Audits, Lost Prevention Monitoring, Competitive Research, Business Referral Research, Employee Satisfaction Surveys, Lost Business Analysis, Online Satisfaction Surveys, and Scheduling Services.   If there is something you don't see listed, chances are we have experience with over 25 years of market research.
Enhance brand recognition and strengthen your reputation with positive online reviews.
"Take part in this revolutionary customer service overhaul."
Let Advanced Feedback's expertise in mystery shopping, undercover video, phone shopping and customer surveys evaluate your frontline performance. Managing with an objective feedback system will change how customers see your business. No business is too small or too large. Request a quote today.

Advanced Feedback has been the leading mystery shopping company in the United States, Canada and Mexico since 1991, with over 2 million shops of experience. We offer completely customized mystery shopping services that connect your vision of success to the complete satisfaction of your customers.
7950 Silverton Ave. Suite 205
San Diego, CA 92126
(858) 566-1287
info@advancedfeedback.com
© 2019 AdvancedFeedback | All rights reserved