Discover More With Our Video Mystery Shopping Service!
Our professional video mystery shopping service provides you with the tools and technology to see exactly what is happening between your employees and your customers. Concealed cameras film the entire experience from greeting to closing.
For over 30 years Advanced Feedback's mystery shopping services have provided our clients with valuable insight into the customer experience and an objective evaluation of your team's selling skills.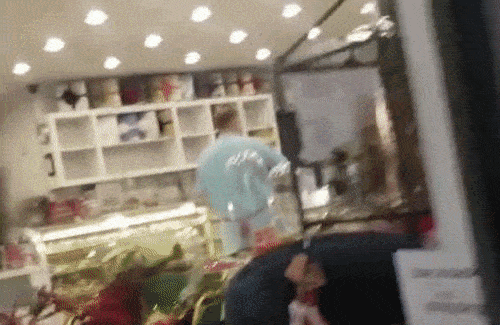 Professional and affordable video shopping services for any industry
View customer flow and analyze performance gaps
Monitor procedures and implemented initiatives
Train and evaluate new hires and staff veterans
Are your employees ethical and interested in customer needs?
Motivate your sales team and drive them to produce results
Video is highly effective in sales meetings and training seminars
Evaluate your competition
A real, authentic, recorded customer point of view
Visual presentations show you exactly where changes need to be made
Stimulate friendly competition between your top performers
Establish total awareness of your sales or business environment
Dedicated account manager
Program setup and revisions; tailored exclusively to your needs
A variety of real life shopper scenarios
Recording of all departments seeking feedback
Scheduling that fits your needs and your calendar
High quality video and audio from body worn equipment
Private password protected account
Stream video on PC, iphone, android or tablet (or download)
Add trainer comments directly to video playback
Customer scenario and feedback in video caption
Optional USB flash drive delivery
Ongoing results, evalution, and consulting
Regular program reviews


Take Part in the Revolutionary Customer Service Trend.
Video mystery shops remove all bias and more effectively reveal all performance gaps.
How Do Video Secret Shopper Services Work?
Step 1.
We will perform a needs assessment so that we can identify the exact goals you would like to achieve.
Step 2. We will then construct a survey to cover all areas of your desired inspection/mystery shop.
Step 3. Next, we will then work closely with you to determine the best times to schedule our mystery shoppers.
Step 4. Actionable data will be delivered to you in any format you wish. Further customization is available any time.
After the video shops are complete, we offer three options:
1.
We host your video on our secured site. (You have viewing access 24-7)
2. We send you a flash drive with all your videos organized and ready for viewing.
3. Or we can do both options for you at no additional cost.
Professional Video Specialists
There is no substitute for training and experience when it comes to mystery shopping, especially undercover video. We will use only police grade cameras, microphones and DVR. We continue to learn and use the best practices for camera placement, orientation and audio pickup. Our video shoppers must have completed the top certification available in the US for this line of work "Advanced Undercover Video Specialist".
These video specialists are also Gold Certified mystery shoppers, meaning they maintain the highest quality standards, most recent training, and uphold the highest ethics in the mystery shopping business.
The video shopper will document key identifiers on camera and provide a brief general assessment of the encounter. Each encounter will comprise a unique video file, typically between 300 MB to 1 GB depending on the length of the visit. If we are attempting two customer encounters in one visit, we will attempt to stop the recording and start a new one, which will yield two files per store. However, sometimes it is necessary to keep the camera rolling as the customer is invited from service directly to sales.
Advanced Feedback will compress and edit each video as necessary, and upload to a password protected video streaming site for immediate viewing by the staff of your choice. Beginning January 2013, we are hosting the video in a higher definition format with uninterrupted playback. Training comments can also be added directly to the video stream for others to view as they replay the training segment. This service is ideal for business meetings or training seminars.
Performance analysis and scoring is now offered with a unique online form that can be completed simultaneously while viewing the encounter. Advanced Feedback trainers can also provide this service. A link to this customizable survey will accompany each video. A report is automatically generated and emailed upon completion.
The video shops will be random but scheduled within a short period of time, fitting as many stores in each driving circuit as possible. This will minimize the mileage expense, help keep store-to-store variation to a minimum, and prevent associates from trying to spot the shopper. In this regard, we ask that you not announce the specific timeframe to your associates.
Take part in this revolutionary customer service overhaul.
Video Shopping | Phone Shopping | Brand Compliance Audits | Mystery Shopping | Customer Satisfaction Surveys | Performance Analysis, etc.
Request a quote today.

The leading mystery shopping company in the United States, Canada and Mexico since 1991, with over 2 million business evaluations. We offer completely customized mystery shopping services that connect your vision of success to the complete satisfaction of your customers.
7940 Silverton Suite 211
San Diego, CA 92126
(858) 566-1287
© 2020 AdvancedFeedback | All rights reserved