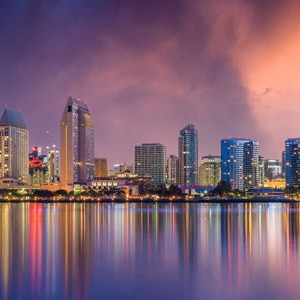 Your trusted source for mystery shopping, video shopping, and secret shopper phone shops in Los Angeles.
Advanced Feedback is an experienced and professional mystery shopping company with over 25 years and 2 million surveys delivered. We offer completely customized mystery shopping services that connect your vision of success to the complete satisfaction of your customers. We are continually expanding in Los Angeles and the surrounding area to support a growing number of businesses that use our service. From our home office we train and coordinate Los Angeles area field evaluators to conduct thorough and objective service and sales inspections. Advanced Feedback provides these high quality tailored programs throughout all 50 states, Canada and Mexico.
Why Advanced Feedback…
First, we listen to you. Then, we construct the exact program you need. That may be one or a combination of secret video, mystery shopper evaluations, phone shops, or customer surveys. You may need us for a month, a year, or like many of our clients for decades to come. FLEXIBILITY. We can do what our competitors can't. We offer the most professional customized evaluations in the industry, and without long-term contracts!
In recent years we have seen a dramatic increase in demand for undercover video mystery shopping as video streaming has become practical and affordable.
From industry pioneer to leader, Advanced Feedback offers your video shopping solution.
To view service samples and see how these solutions tie into graded shopper reports and your business metrics, please complete our information request form.
Video specialists require special equipment, training and travel. For businesses in the San Diego area we typically rely on those traveling through California. This is especially true for any customer scenarios that include one-on-one sales interactions. If your customer interactions are brief, we may be able to use local San Diego mystery shoppers. An account manager will explain in more detail and help you design your video shopping program.
With an Advanced Feedback traditional mystery shopping program, we schedule local experienced mystery shoppers to visit your San Diego area business locations unannounced posing as a typical customer. They are instructed to carefully and objectively observe and grade staff and property per your performance standards.
Some metrics and media is captured onsite, while much of the written summary and comments is entered soon after the visit. Each Advanced Feedback mystery shopper report gives you a comprehensive evaluation of all aspects of sales and service. Results are available immediately in your custom data center and then emailed to you and your managers. Advanced Feedback's mystery shopping platform provides trend and detailed analytics to help you monitor and manage business operations and growth by any segment measured.
Request quote now!.
An appointment or a sale often begins with a phone call, which makes employee phone skills a critical part of service and sales training.
With Advanced Feedback's Phone Shop programs we use highly trained shoppers to call and inquire about products or services to test, monitor, and train front line employees. Recorded calls and performance results are delivered immediately to reinforce business practices, and monthly for trend monitoring.
Advanced Feedback's phone skills call center is the authority in phone training solutions. We offer fully customized programs to fit your unique environment, and proven to deliver results.
Request quote now!.
Industry Knowledge and Experience...
Service and sales consultants since 1991. Our team has experience providing customer surveys, phone shops, traditional mystery shopping and video shops to a wide variety of industries including:
Automotive:Car Sales Mystery Shopping, Car Rental, Automotive Services, and Car Wash Secret Shoppers
Education:Mystery Shopping Public and Private Schools, Universities, Vocational and Professional
Financial:Bank Secret Shoppers, Credit Unions, Insurance Companies, and Financial Advisors
Health & Wellness:Mystery Shopping Hospitals, Medical Clinics, Dentists, Specialists, and Long-Term Care
Hospitality:Hotel Secret Shopping: Limited Service, Extended Stay, Business, & Luxury Hotels, Resorts, and Casinos
Parking:Mystery Shopping Parking Facilities and Valet Services
Real Estate:Real Estate Mystery Shopping: Home Sales, Property Management and Leasing Agents
Restaurants:Restaurant Mystery Shopping: Juice and Coffee Shops, Full Service, Fine Dining, Bars and Night Clubs
Retail:Retail Sales and Service Secret Shoppers: Clothing, Hardware, Grocer, Convenience, and Specialty
Storage:Spot Checking Storage Facilities, Portable Storage, Self Storage Units and Storage Container Companies
Travel & Transportation:Air, Rail, Cruise, Bus, Shuttle & Limousine Services, Ticket Sales and Travel Agency
Mystery Shopping in Los Angeles…
Los Angeles, also known as the "entertainment capital of the world," is the largest city in California, and the second largest in United States. It is one of the world's centers for business, international trade, entertainment, culture, media, fashion, science, technology, and education. The University of Southern California is the city's largest private employer and contributes $4 billion annually to the local economy. The J. Paul Getty Museum is currently ranked as the number one attraction on trip advisor, but one of only many attractions, too many to list. Los Angeles and the surrounding cities, beaches, theme and natural parks make this area a top world tourist destination. Because of this, Los Angeles is populated with wonderful hotels, restaurants, educational facilities and home to many world-leading companies.
While many Los Angeles service businesses rely on this tourism, they are increasingly dependent on their online reviews and reputation. If you manage a service or retail business, you know that the only winning strategy is to ensure that your products and services remain sought after. Mystery shopping is the proven method used by customer centric organizations to gain accurate and unbiased insight into customer service and sales performance from the customer perspective. With Advanced Feedback's objective attention to the details that determine a positive customer experience, our Los Angeles area clients will achieve positive reviews, increased traffic and improved sales margins. Our customers are also realizing the benefit of mystery shopping multiple touch points. Onsite mystery shops are often preceded by online inquires or phone shops. When applicable, secret video shoppers are employed to uncover nuances in sales and service not easily captured in a report.
It is not uncommon to see new culinary, hospitality, and other customer-reviewed businesses trending positive. To maintain high approval ratings and long term sales growth, customer service or sales organizations must have an objective system for feedback and performance metrics. Here are some of Los Angeles' top trending businesses based on current Yelp reviews, updated January, 2017.
Professional Mystery Shoppers in the Los Angeles Area…
Advanced Feedback offers mystery shopping services throughout Southern California as we are continuously hiring and training evaluators to cover every zip code. We have the management and systems in place to accept all size businesses, including international corporations, multi-state franchises, growing groups and partnerships, single location establishments, call centers and online presence only firms.
We have many certified shoppers in the following communities ready to inspect your service and sales:
Agua Dulce – Alhambra – Altadena – Anaheim – Antioch – Aptos – Arcadia – Artesia – Azusa – Baldwin Hills – Baldwin Park – Bell – Bellflower – Beverly Hills – Bixby Knolls – Brea – Buena Park – Burbank – Calabasas – Canoga Park – Canyon Country – Carson – Cerritos – Chatsworth – City of Industry – Compton – Covina – CulverCity – Cypress – Diamond Bar – Downey – East Long Beach – Echo Park – El Monte – El Segundo – El Sereno Car – Encino – Flint – Flintridge – Fountain valley – Fullerton – Garden Grove – Gardena – Glassell – Glendale – Glendora – Granada Hills – Griffith – Hacienda Heights – Hawthorne – Hermosa Beach – Hollywood – Huntington Beach – Huntington Park – Inglewood – Kagel Canyon – La Crescenta – La Habra – La Mirada – La Palma – La Puente – La Verne – Lakewood – Lawndale – Lomita – Long Beach – Los Alamitos – Los Angeles – Lynwood – Manhattan Beach – Marina Del Rey – Midway City – Montebello – Monterey Park – Newhall – North Hills – North Hollywood – Northridge – Norwalk – Orange – Pacific Palisades – Pacoima – Estates – Paramount – Pasadena – Pico Rivera – Placentia – Playa del Rey – Pomona – Porter Ranch Estates – Rancho Palos Verdes – Redondo Beach – Reseda – Rosemead – Rowland Heights – S. Pasadena – San Diego – San Gabriel – San Marino – San Pedro – Santa Ana – Santa Clarita – Santa Monica – Saugus – Seal Beach – Shadow Hills – Sherman Oaks – Signal Hill – Simi Valley – South El Monte – South Gate – South Pasadena – Stanton – Stevenson Ranch – Studio City – Sunland – Tarzana – Temple City – Toluca Lake – Topanga – Torrance – Tujunga – Valencia – Valle – Valley Village – Van Nuys – Venice – Walnut – West Covina – West Hollywood – Westminster – Whittier – Wilmington – Winnetka – Woodland Hills – Yorba Linda.
Now hiring Los Angeles Secret Shoppers!
To meet the demands of Advanced Feedback's expanding role as Los Angeles's leading video mystery shopping provider and traditional mystery shopping service, we are seeking intelligent and hard working individuals to join our team.
If you are passionate about making a difference in customer service, and you are observant, with an attention to detail and write well, we invite you to register as an Advanced Feedback shopper. After registration you will have visibility of available assignments and you can accept notifications of new assignments in the Los Angeles area. For more information about being a service and sales evaluator click the links below or on the Shoppers link at the top of any page. Advanced Feedback has the tools, training and instructions to turn your ambition into a successful second income.
If you think you have what it takes to be a professional Advanced Feedback Video Specialist, please contact us directly using the links below.
Take part in this revolutionary customer service overhaul.
Video Shopping | Phone Shopping | Brand Compliance Audits | Mystery Shopping | Customer Satisfaction Surveys | Performance Analysis, etc.
Request a quote today.

Advanced Feedback has been the leading mystery shopping company in the United States, Canada and Mexico since 1991, with over 2 million shops of experience. We offer completely customized mystery shopping services that connect your vision of success to the complete satisfaction of your customers.
© 2019 AdvancedFeedback | All rights reserved