Advanced Feedback will help you design and develop a reliable system to quickly and consistently identify your frontline's strengths and weaknesses.  We then schedule experienced evaluators (shoppers) to pose as your customers to test your staff and systems against your new customized performance standards.
Objective and detailed observations are entered into each comprehensive report.  These are timely and actionable report cards with supporting recorded media, such as pictures, video and/or recorded calls.  Shop reports are sent to your custom distribution and simultaneously rolled into actionable overall metrics by area of influence and responsibility, such as region, department or associate.
"… you guys streamlined our entire training and feedback process, systemized our performance reviews, and now you're keeping our staff on their toes"
Benefits of using our mystery shopper services:
Fair and

unbiased

3rd party appraisal
Performance

reviews

for employee accountability
Frontline sales, service, and

safety monitoring

Specific

and objective actions items

Uncover

integrity and ethics issues
Establish a

consistent

high standard of service

Prevent

negative experiences before they happen
Watch your

Yelp

scores and online

reviews

climb
Build a

customer-centric

organization
Target

specific procedures and promotions

Train

your sales team with real world scenarios
Gain

market

share from improved skills and better services

Motivate

top performers with friendly competition
How Do Mystery Shopper Services Work?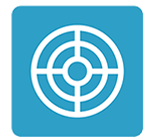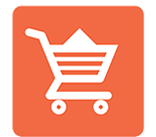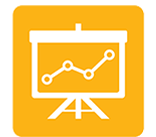 Step 1. We will perform a needs assessment so that we can identify the exact goals you would like to achieve.
Step 2. We will then construct a survey or surveys to cover all areas of your desired inspection/mystery shop.
Step 3. Working closely with you, we develop the appropriate scenarios and schedule trained mystery shoppers.
Step 4. Actionable data will be delivered to you in any format you wish. Further customization is available any time.
Advanced Feedback will provide your organization a secret shopper program for any industry and any situation. The service provided by Advanced Feedback will be customizable to meet your organization's current needs and may be revised any time in the future if those needs should change. Each mystery shopper evaluation will include the responses to agreed survey criteria and scoring, secret shopper comments of the employee interactions, property, general observations, and any supporting photographs and/or video recordings if applicable.
All secret phone shops include a full audio recording including the number of rings and a report detailing the survey responses with scores, and any secret shopper comments. Phone evaluations include a coach's review and recommendations for effective sales and service communication. To the extent possible, surveys will also attempt to capture and evaluate customer service and sales communication skills.
Once secret shopper reports have been reviewed by your account manager, they are distributed via e-mail and available online within your custom and secure shop metrics portal.  Recorded calls and video are embedded directly into each report, with playback available from reports viewed online, even PDF format.  Your custom results database comes with as many unique user logins as needed for your team's organization and access requirements.  Free mobile apps are available to access and present shop data via Apple, Android, and Windows.  Contact our sales team for free access to a demo account.
Keep in mind that our services are completely customizable upon setup, and can be further revised if your needs and interests should change at any time.
In the short run, shopper reports will pay for themselves via actionable information aimed at immediately reducing costs or capturing more sales. Long term there's simply no better tool to guarantee consistent frontline performance.
Don't Need Customization?
The latest trends in mystery shopping available on-demand!
Refer to your industry or simply request a quote
"You never get a second chance to make a first impression."
Automotive – Car Rental, Automotive Sales and Service and Repair Services
Car Wash – Car wash, Sales and Service
Education – Universities, Continuing Education and Professional Schools
Financial – Banks, Credit Unions, Insurance Companies, and Financial Advisors
Healthcare – Hospitals, Clinics, and Long-Term Care
Hospitality – Budget, Limited Service, Extended Stay, Business and Luxury Hotels, Resorts, and Casinos
Parking – Parking Facilities and Lots, Self Park, Parking Sales and Service, and Valet Companies
Real Estate – Residential Home Sales, Property Management and Leasing Agents
Restaurants – Juice Bars, Coffee Shops, Cafes, Fast Casual, Full Service, Fine Dining, Bars and Night Clubs
Retail – Sales and Service, Clothing, Hardware, Grocer, Convenience, Specialty, and Drugstores
Storage – Storage Facilities, Portable Storage, Self Storage Units and Storage Container Companies
Travel & Transportation – Air, Rail, Cruise, Bus, Shuttle & Limousine Services, Ticket Sales and Travel Agency
Take part in this revolutionary customer service overhaul.
Video Shopping | Phone Shopping | Brand Compliance Audits | Mystery Shopping | Customer Satisfaction Surveys | Performance Analysis, etc.
Request a quote today.

The leading mystery shopping company in the United States, Canada and Mexico since 1991, with over 2 million business evaluations. We offer completely customized mystery shopping services that connect your vision of success to the complete satisfaction of your customers.
7940 Silverton Suite 211
San Diego, CA 92126
(858) 566-1287
© 2020 AdvancedFeedback | All rights reserved